Me to SHANIQUA ***********
Hey there! I saw your ad and I think I have the perfect car for you. I am selling my 2001 Ford Explorer Eddie Bauer edition. It is a great car and I hate to see it go, but I need the money to pay off my 2nd DUI fines.
Only 72,000 miles! Here are the features:
- CD Player
- Intact windshield
- Rear tires
- Spare tire
- New windshield wipers
- Beautiful white exterior paint
- Cloth interior
It was in a very MINOR fender bender, however, and will need a few repairs. As you can see from the picture, you may need to replace the passenger-side mirror and headlights in order for the car to pass PA inspection. I took it to a mechanic, and he said that the mirror is fixable.
I was selling the car for $1800, but due to these minor issues, I will drop the price to $1750.
Thanks,
Ryan Jackson
Attachment: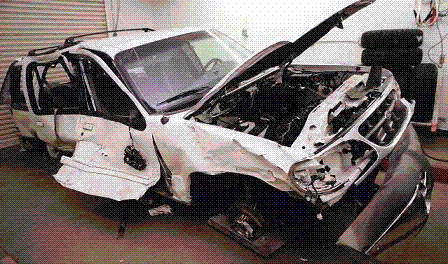 SHANIQUA *********** to Me
Hi I'm sorry I can't afford to buy your truckit looks really nice and I would love to be behind the wheel of it but I can't afford it.My budget will only allow for me to spend 1500 sorry
(she obviously didn't realize there was a picture)
Me to SHANIQUA ***********
tell you what, I'll bump the price down to 1500, but I get to keep the CD player and the passenger seat. and I will clear all of the change out of my ashtray.
this car is a great deal. I've included a picture, check it out and please reconsider!
SHANIQUA *********** to Me
WHY WOULD I BUT A PIECE OF JUNK WHY FOR WHAT YOU BETTA BET IT!!!!!!!!!!!!!